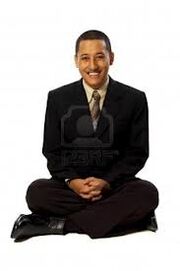 Sensei Caravan is a monk who owns a camel, a magic sand staff, a tent, a chain gun, and a electric stun stick. He is set to appear in Season 2.
If anyone steals anything from Sensei Caravan, he will become Mad Sensei AND will hit people with his stun stick.
Ad blocker interference detected!
Wikia is a free-to-use site that makes money from advertising. We have a modified experience for viewers using ad blockers

Wikia is not accessible if you've made further modifications. Remove the custom ad blocker rule(s) and the page will load as expected.